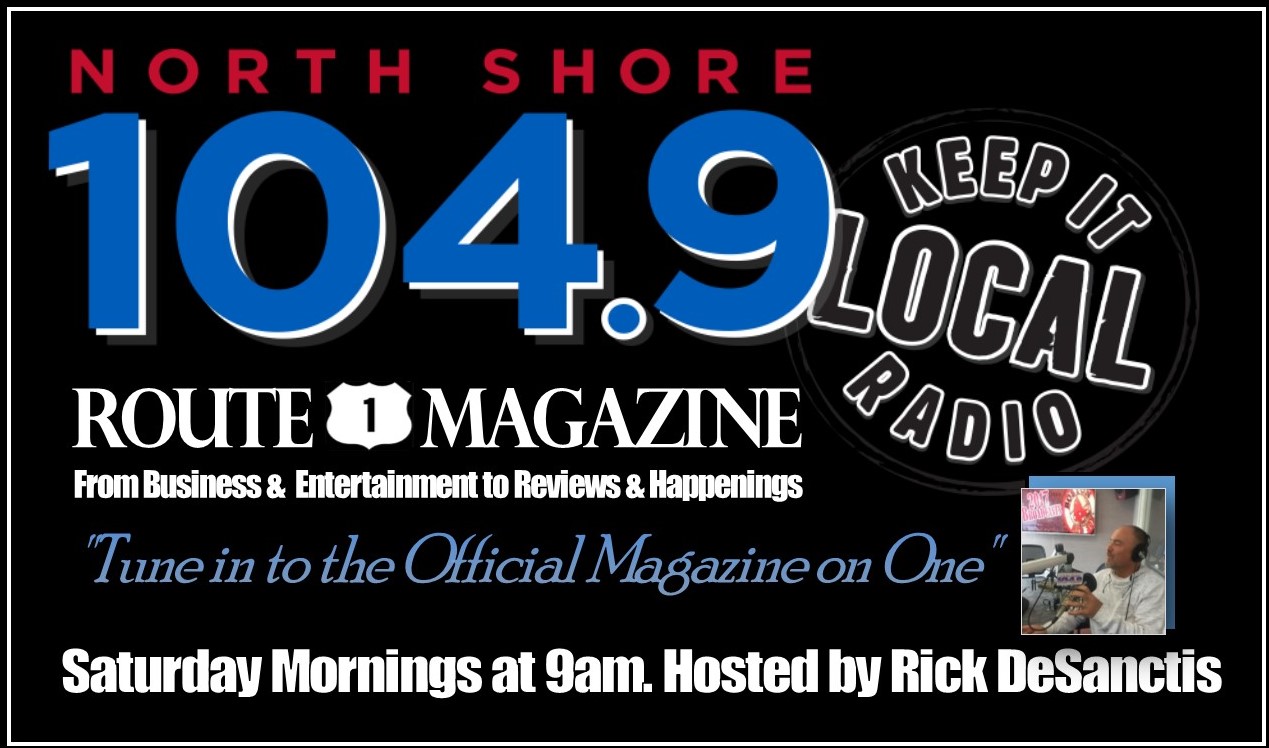 Route 1 Magazine Alert!  
We have some exciting news! Route One Magazine, Hosted by Rick DeSanctis is now featured on the North Shore 104.9 radio station. Tune in every Saturday morning at 9am to find out what's happening on and around the Route One Corridor & The North Shore.
Week 1 (Above) Jarosz, French & Cornbowl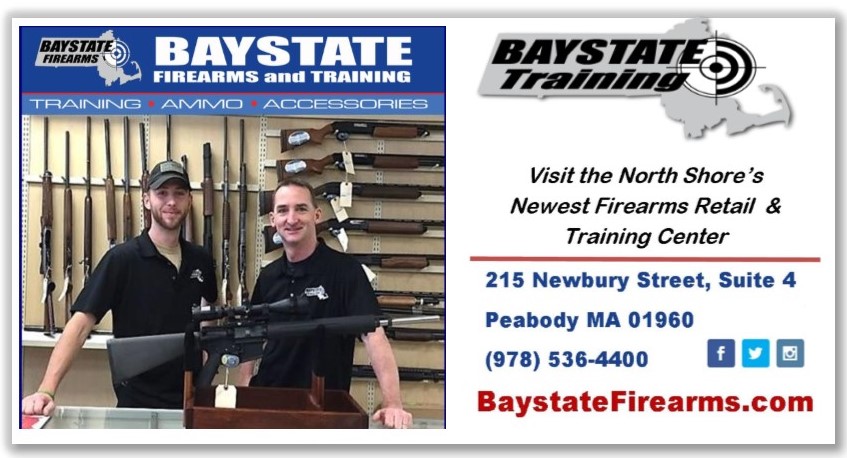 Week 2 (Above) Stadium Oil & Baystate Firearms
Week 4 (Above) Land Computer & American Benchcraft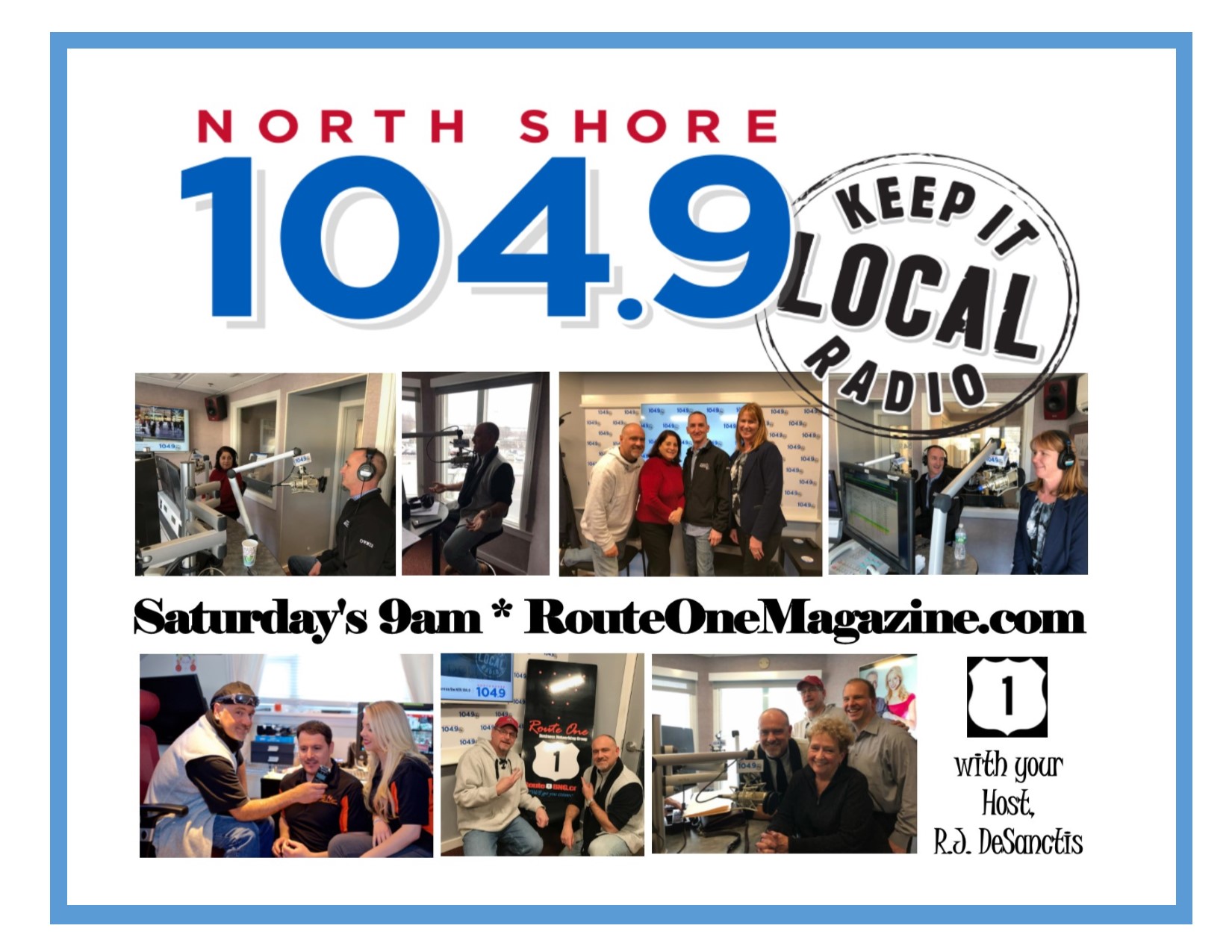 Route One Magazine
Your business could be featured on Saturdays – 9am to 9:30am. Please contact us ASAP as spots are filling up FAST. Also, do you have a story to share? Special Interests? Events? Things that are happening? Let us know, and you just might be on the air! For more information, please email us at routeonereport@gmail.com
WANT TO WIN? Take a selfie with a Route One News Paper or create your own Route One Logo / Ad and submit it to us. You might win our weekly $100 Edible Arrangement giveaway. Look back here weekly to see if you won.
Week 3 (Above), Edible Arrangements, Pelican trust Construction & Danny Muccio